"We wanted to formally thank you for the grand
adventure at Elk Ranch. It was awe inspiring.
Quite an experience to behold!
We enjoyed the company, food and activities.
Thank you for opening up your beautiful world to us.
Your place was hard to leave.
​Thank you again for your generous hospitality."
-Chuck & Joan
Brunswick, OH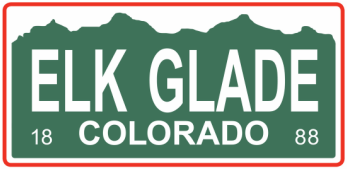 Colorado Outfitter License #1
​Reverence Conservation Safety
---
Preview your adventure.
---
Experience a unique day in the valley
Enjoy "a day on the ranch" in East Beaver Valley and experience the crisp Colorado mountain air,
wildflower-covered meadows, pristine canyon land and welcoming hospitality.
Located south of Pikes Peak just 17 miles from The Broadmoor,
​the over 125 year old Elk Glade Ranch hosts
corporate, family and wedding events for 18 - 315 guests.
Chartered vans will take you directly from Colorado Springs to the ranch --
sit back, relax and take in the scenery on this 45-60-minute ride, traveling
the historic Old Stage/Gold Camp Road that follows the route of the old mining railroad.
It was this route that President Theodore Roosevelt referred to as
"the trip that bankrupts the English language."
At Elk Glade, all money stays in the valley. We aim to keep it a wild place, and your patronage
helps preserve the rare pristine nature of this valley.
We're proud to run the property as a nature preserve, to protect water rights and
the land from overgrazing. Much of our holdings have been gifted or will be gifted to the
Colorado Cattleman's Agricultural Land Trust.
---